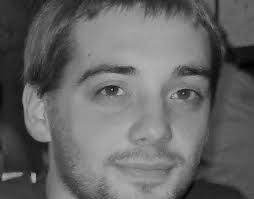 Bastien Martin was born in Namur in 1986. He discovered cinema at the age of five, with the spaghetti western, John Carpenter and cape and swords films before starting studies in communication at first, which he continued with a Master's degree in Performing Arts at the University of Liège (specializing in documentary cinema).
Working as a communication officer in various sectors (associations, theater, library), he has mainly devoted himself to the cinema for a few years : journalist for various media (print press and web), speaker in various festivals (films presenter, debates moderator, columnist), he collaborated as an assistant director with Les Films du Carré on the shootings of Silence on détourne and Le garçon impatient by Bernard Garant and then as a production assistant in the full-length feature film Jacques a vu by Xavier Diskeuve and the short films The Wall by Samuel Lampaert and Kangaroo by François Verjans.
In 2013, he met the filmmaker Raoul Servais and the following year, he decided to lead a double project with the latter, namely a book of interviews and a documentary on his work. Raoul Servais, memoirs of an artisan is the first film by Bastien Martin as a director.
In 2017, he  joined the writing team of the television series Social Killers alongside François Verjans and Sylvain Daï. He also developed his second documentary.