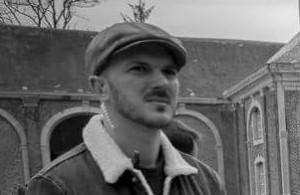 Naïm Vandenbreede is a screenwriter and director. Passionate with cinema since his 9 years – when his father showed him Ben Hur in a Brussels cinema, now disappeared – he studied cinema at the Brussels University.
Graduated from ULB, he made his first short film Shotgun Blues in 2011.
Since the end of his studies, he travelled in Belgium, as a location manager and assistant director on different sets.
He is currently preparing the shooting of his new short film Strange Tango produced by Les Films du Carré which will be shoot in June 2017.