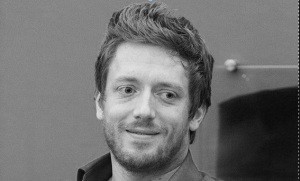 Born in 1983, Vincent Smitz is a director and screenwriter. He studied law at the Brussels University and the performing arts. Then he pursued directing at the IAD.
Vincent is a real fan of cinema de genre and in 2014, he directed his first short film Babysitting Story and in 2016 Ice Scream. Those two short films had great careers in festivals
In 2017, he prepares Julia, the third par of his trilogy of horror in which he can continue his reflection by questioning his various obsessions.