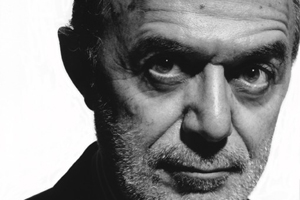 Pierre ASSOULINE, born in Casablanca, is a journalist, a radio commentator, the former head of the magazine "Lire", committee writing member of the review "Histoire" and member of the Académie Goncourt since 2012. He wrote in particular the biographies of Marcel Dassault, George Simenon, Gaston Gallimard, Jean Jardin, Daniel-Henri Kahnweiler, Albert Londres or Hergé. He is the author of several thousand articles and chronic radio.
Pierre Assouline spent his childhood in Casablanca and then joined France and did his secondary education at the Fidès cours to Janson-de-Sailly High School. He did his graduate studies at the University of Nanterre and at the School of Oriental Languages, then became a journalist. He works first for agencies (Apei, Asa Press, Fotolib) before entering the Foreign Service of Quotidien de Paris (1976-1978) then France-Soir (1979-1983), while teaching at the training center for journalists and collaborating in the review L'Histoire (1979).
From 1980, he comes closer to the literary world becoming literary adviser Balland editions (1984-1986) and writing several books on recent cultural history. He starts with a biography of Gaston Gallimard (1984). Il begins as editor of the magazine Lire in 1985 and becomes chief editor in 1993. He works also at the radio, on France Inter (1986-1990), RTL (1990-1999), promptly on France Culture, he is chronicler for Monde 2, critic for Le Nouvel Observateur, and committee writing member of the news monthly L'Histoire.
He is responsible for conference at the Institue of Political Studies of Paris for the read/write lesson in first year and at the journalist school of this Institue. He integrates the Académie Goncourt January 11, 2012 and sits as member of the jury under of Françoise Mallet-Joris. He is member of the « cultural committee» at the auction house Artcurial, of the Cercle de l'Union interalliée and of the club Le Siècle.
Through his work of lobbying with the advisers of Paris mayor, the street Sébastien-Bottin is renamed Gaston-Gallimard.